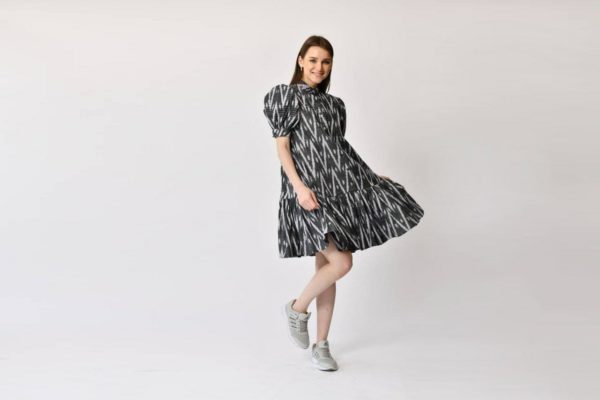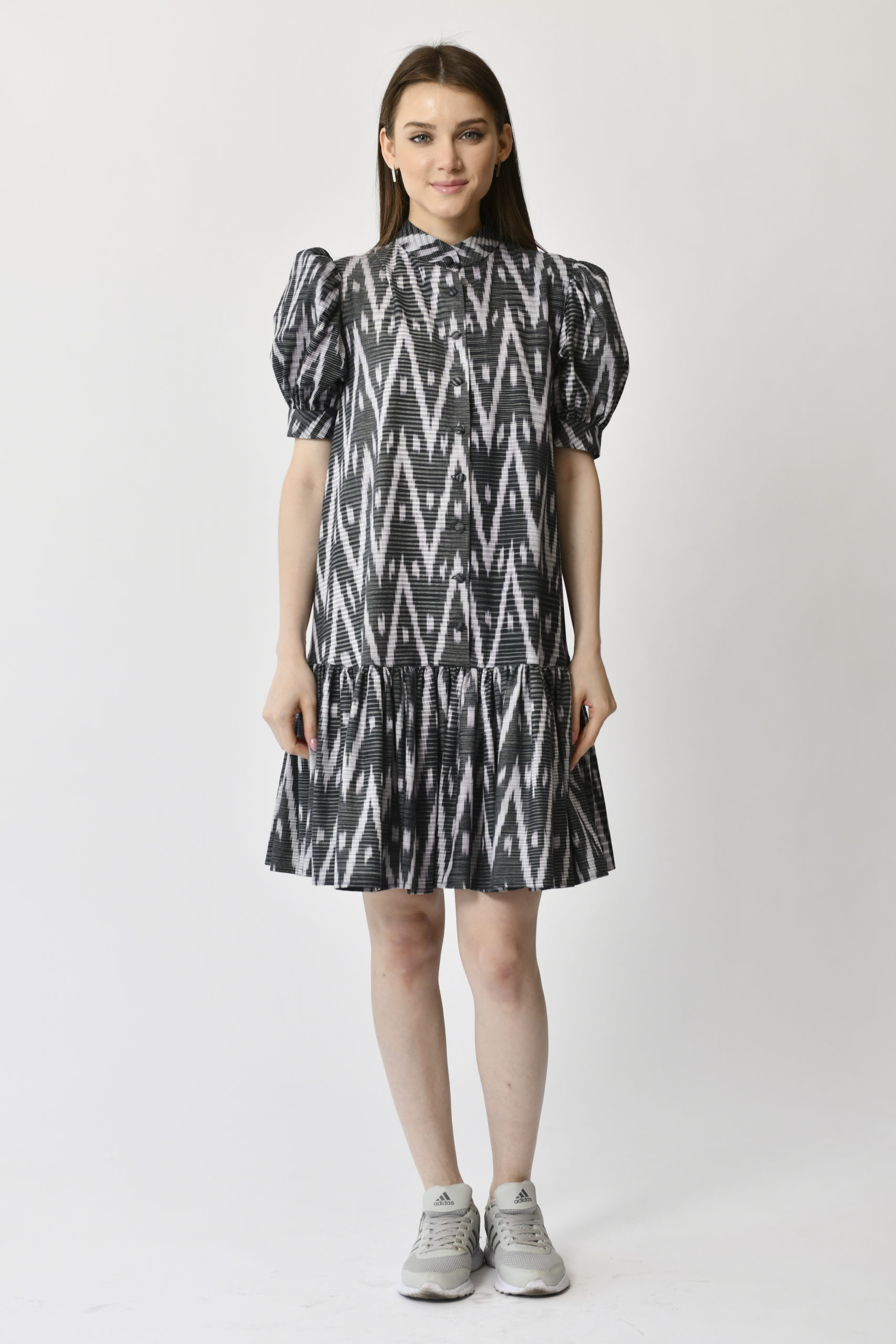 Stylish button-through ikat dress with puff sleeves
Make your mark with this striking dress created by our top fashion designers in Uzbekistan. Made of pure ikat fabric, this piece perfectly combines comfort and elegance, a truly modern masterpiece.
Classy above-the-knee dress featuring neat mandarin collar, dropped waist and deep flounce hem.